THIS Holiday.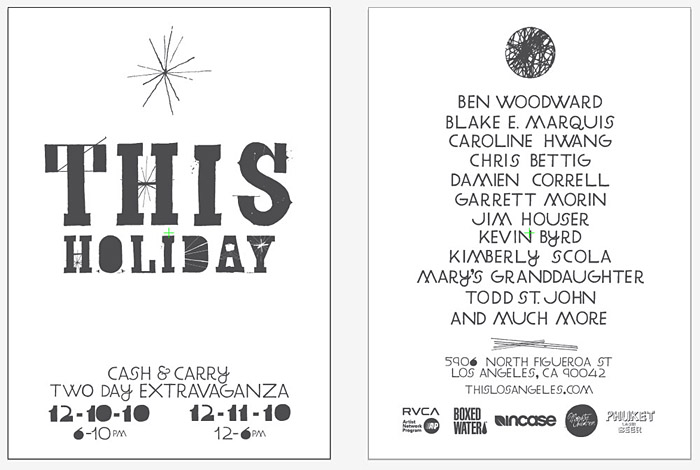 Please join us December 10th and 11th.
THIS is glad to announce our final show of our first year, "This Holiday". A cash (or credit) and carry show of affordable hand made goods by a group of amazing artists. You see something you like, you take it right off the wall. In addition to the incredible show, come celebrate THIS being around for a year (we signed the lease a year ago today) and let's talk about the big things we have in store for 2011.
List of artists after the jump…
Ben Woodward
Blake E. Marquis
Caroline Hwang
Christopher Bettig
Damien Correll
Garrett Morin
Jim Houser
Kevin Byrd
Kimberly Scola
Mary's Granddaughter
Todd St. John
And a couple surprises.